WHERE'S THE FANS? Texas Trying to Address AttendanceMarch 16th, 2017
"Karen Aston stood there, surveying the seats at the Frank Erwin Center, disappointed and distraught.
It was March 19, 2016, the beginning of the NCAA Women's Basketball Tournament. Aston's Texas Longhorns were a No. 3 seed. After another successful season, Texas had finished the regular season with a 26-3 record and were hosting the first two rounds of the NCAA tournament.
Aston thought Club Erwin would be hopping. Or packed. Maybe both. Hometown fans, after all, had the opportunity to see a team that would eventually make it to the Elite Eight.
Nope.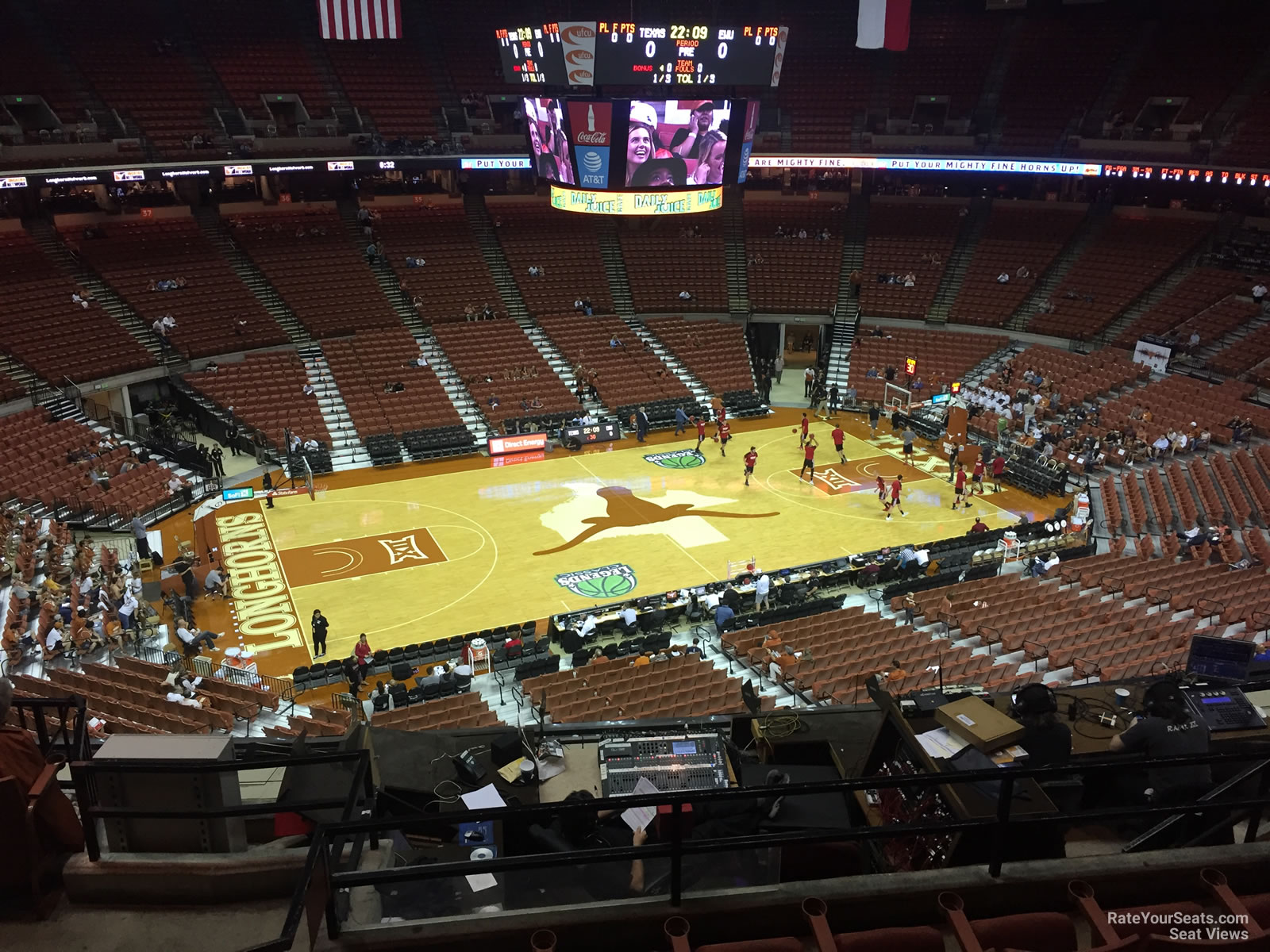 Club Erwin, with a seating capacity of 16,734, was largely empty that Saturday night. Only 2,645 fans watched Texas blow out Alabama State by 44 points in the first round; the Monday night crowd for Texas' second-round 73-55 win over Missouri was even less, at 2,345.
"I thought that our body of work was really important because we were trying to host, and then we got to the hosting part and hardly no one showed up," Aston said. "I was so disappointed, but then as I sat back and realized a lot of people had sort of forgotten, not only about us, but the fact that you could host."
Aston arrived in 2012. Texas went 12-18 in her first season and didn't make the NCAA tournament. But since then, the Longhorns have improved at an exponential rate from 12-18 to 22-12, then 24-11, then 31-5 last year. They're 23-8 this season, spent time ranked in the top 10 and reeled off 19 straight wins from December till February.
The wins keep coming. The fans don't.
Texas ranked fourth in attendance in the Big 12 last year with an average of 3,700, trailing Iowa State, Baylor and Oklahoma.
The Aston years
attendance average
2012
3,888
2013
3,382
2014
3,385
2015
3,700
2016
3,890
"Last year was kind of a product of, 'Well, are they really gonna stay consistent?,'" Aston said. "I think that as the year went along it got a little bit better, but I think there was still some, maybe, skepticism with are we going to be consistent with what we do."
But Texas hasn't just been consistent over the past three years. It's been consistently improving. The Horns reached the round of 32 in Aston's second year, the Sweet Sixteen in her third, and the Elite Eight in her fourth. So why? All in a city with a population of more than 2 million and at a university with more than 50,000.
The answer isn't so simple.
"There's a lot of things that contend for attention in the city of Austin now that there's close to 2 million people," UT women's athletic director Chris Plonsky said. "We have a minor league baseball team up the road, we have minor league hockey, we have, just the general outdoor sports."
Historically, women's basketball has always had poor attendance. Last year, only two teams, South Carolina and Tennessee, averaged more than 10,000. UConn, the NCAA champion for the past four years, ranked fifth with 8,920.
Contrast that to men's basketball. Last year, 43 men's teams averaged better than 10,000 during the regular season.
The numbers were off for the NCAA Tournament as well. In 2016, the 16 sites hosting the first two rounds of the women's tournament including Austin averaged crowds of 4,464. Ten of those 16 sites averaged 5,000 or better. Austin, though, averaged 2,548 for its three games.
In the men's tournament, however, the 16 sites hosting second-round games averaged 15,414. No site averaged less than 10,000.
That discrepancy in attendance is clear. The factors may be many, but perhaps a part of it stems from the difference in the men's and women's games.
"It obviously is true. We don't dunk every single possession of the game," senior center Kelsey Lang said. "Women's basketball is played at a very skillful level."
But, still, that doesn't stop some from criticizing the game. A recent trip to Gregory Gym
the
spot on campus to find a pick-up basketball game had some UT students questioning the on-court product.
"My personal opinion is (women's basketball) is not as exciting because it's not as competitive as men's basketball," said UT student Alexandria Windle, 21. "There's a higher score, it takes more skills to compete. Men can dunk. Women can't. Just the difference in physical talent."
Said UT student Naveen Rajshekhar, 22: "The level of play doesn't interest me. It's too low, (compared) to a man's game and even to pick up games."
Both Windle and Rajshekhar played high school basketball. Not everyone, of course, shares the same thoughts.
The Texas women have a loyal fan base that's supported the program for decades, fans like Bud Josserand, a 68-year-old retired electrical engineer who's been going to UT women's games since the 1970s.
"The level of competition tends to be just as good as the men's," Josserand said. "I find it silly and unexplainable."
The demographics of fans at UT women's games, generally, skew either older or much younger.
"You have to be over 50 or under 10 to be a women's basketball fan," Plonsky said.
There's almost an absence in the middle. Especially with students. Brianna Taylor, a senior guard, recalled that during pre-game warmups her freshman year, she expected to see a lot of UT students seated behind the baskets. But she didn't. She remembers seeing mostly empty seats.
For 12 straight years
from the undefeated national championship season of 1985-86
through 1996-97
Texas
' average attendance ranked
among the
Top 5
programs in the country
including No. 1 from 1986-91
"My freshman year, I didn't see any students," said Taylor, who also said that things have improved this year.
Fran Harris, UT's coordinator of community engagement and herself a former UT player, also noticed the lack of students at games.
Part of the reason students don't go to games
, Harris said,
is because of the location
. The Erwin Center isn't directly on campus, which means it's a pretty long walk. Harris, who also calls women's games for ESPN, remarked that on other university campuses that enjoy high student attendance, the basketball arena was situated on campus.
"You stack the odds in our favor, it eventually happens," Harris said. "
But it takes every little thing, looking at every objection that people have to coming and knocking those objections off the list
.
So they said
'It's too far' ... we got a shuttle
'Product's not good' ... we're good
That helped.
So you just keep knocking off those objections
."
This year, UT offered student shuttles to the Erwin Center for the first time. And Harris created the Ambassadors program, which aims to go out into the community to help increase attendance and awareness to the women's team.
Attendance jumped
up by an average of
nearly 200 per home game
this season. And for the second straight year,
Texas is hosting the first two rounds, welcoming North Carolina State, Auburn and Central Arkansas. The Longhorns play their first game Friday afternoon. Aston hopes that Club Erwin, unlike last year, will be packed.
That the fans will be there to see a team that features the Big 12's player, defensive player and coach of the year.
And that, just like it's been all season, it will be exciting.
"I don't get into the comparing game at all," Aston said. "I just want to know are we getting better? Are we improving our fan base? Are we growing our fan base? And the answer to that is yes."
- article
Aaron Torres, Austin American-Statesman
- photos
gathered from the internet
UPDATE
April 13th, 2017
http://buildingatx.com/2017/04/ut-announces-new-basketball-arena-location-frank-erwin-center/