Baylor Football
65 Days till Kickoff: Charlie Brewer's 65 Career Passing Touchdowns
---
As always, keep track of both the stats and roster countdowns in the Offseason Hub!
---
Robert Griffin III leads Baylor in all-time passing touchdowns with 78. One might think the QB with the second-most touchdowns is Bryce Petty or Seth Russell, but the record belongs to Charlie Brewer. Brewer led the Bears under center from 2017-2020 and was the first four-year starting quarterback since JJ Joe (1990-1993).
SicEm365
He is No. 2 all-time at Baylor in career passing yards (9,700) and the second player in Baylor history to go over 10,000 total yards in his career.
During his tenure, Brewer threw for 11 touchdowns in 2017, 19 touchdowns in 2018, 21 touchdowns in 2019, and 14 touchdowns in 2020 to total 65 career passing TDs.
In 2017, Brewer was named Big 12 Co-Offensive Freshman of the Year. He played in eight games and started four of those. Alongside his 11 passing touchdowns, Brewer threw for 1,562 yards with a 68.1% completion percentage. In three of his first four starts (Kansas, Texas Tech, No. 10 TCU), he threw for over 300 yards. The best game of his freshman season came against Texas Tech, where Brewer threw for a career-high 417 yards and three touchdowns on 34-63 passing. His 68.1 completion percentage in 2017 was the second-best mark in Baylor history.
As a sophomore in 2018, Brewer started in 12 of 13 games and threw for 3,019 yards and 19 touchdowns. At the conclusion of the regular season, the Bears (6-6) were slated to play Vanderbilt (6-6) in the Texas Bowl to finish out the year. Brewer closed out the season throwing for 384 yards and two touchdowns on 21-for-34 passing while also rushing for 109 yards and a touchdown. One of those passing touchdowns was a career-long 75-yarder to Trestan Ebner to regain the lead over Vanderbilt.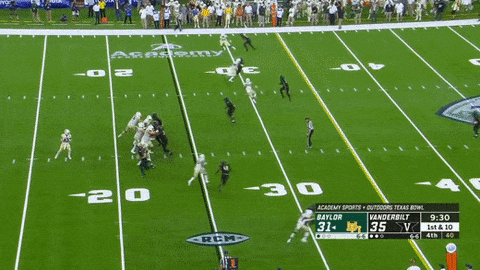 In 2019, Brewer led the Bears to their first double-digit win season since 2015. He was named All-Big 12 honorable mention and was a Davey O'Brien Award Semifinalist. He started in all 14 games on the year and threw for 3,161 total yards and 21 touchdowns on 215-of-389 passing. He had 300+ yard passing games in victories against Rice (9/21), Iowa State (9/28), Texas Tech (10/12), and Oklahoma State (10/19). He also accounted for all three touchdowns in Baylor's triple-OT victory at TCU (11/9).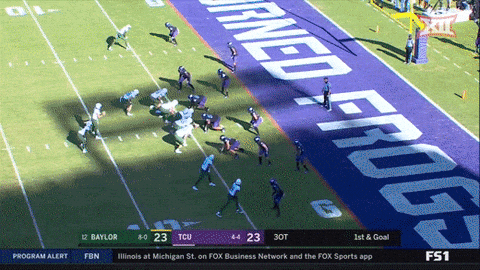 As a senior in the shortened 2020 season, Brewer threw for 1,958 yards and 14 touchdowns on 198-321 passing. Despite the poor record, Brewer led the Bears to their second victory of the season over Kansas State (11/28), throwing for a season-high 349 yards and two touchdowns. He went a perfect 4-of-4 for 45 yards on the Bear's game-winning drive that set up the winning field goal as time expired. It was Brewer's ninth career fourth-quarter drive that either tied a game or forced overtime.
Jerome Miron-USA TODAY Sports
Charlie Brewer finished his BU career 5th in all-time in passer efficiency (138.1), 1st all-time in completions (828), and second in completion percentage (63.5). He is 2nd all-time in touchdown responsibility (22 rush, 65 pass) and the 3rd BU quarterback to go over 1,000 career rushing yards. He is 4th all-time in touchdown-to-interception ratio (2.32).
Shortly after the 2020 season, Brewer transferred to the University of Utah. After things did not work out for him in Salt Lake, he then transferred to Liberty University, where he will be using his sixth and final year of eligibility in 2022.
Never miss the latest news from SicEm365!
Join our free email list