Baylor Football
60 Days till Kickoff: Tyquan Thorton scored 60 points on 10 receiving TDs in 2021
---
As always, keep track of both the stats and roster countdowns in the Offseason Hub!
---
Tyquan Thorton led the Bears receiving core with 60 points scored on ten touchdowns as Gerry Bohannon's go-to receiver in 2021. Thorton led the team in receptions (61), receiving yards (946), yards per catch (15.5), and was also 191st nationally in scoring.
During the season, Thorton had three multi-touchdown games, including games against Texas Southern, West Virginia, and TCU. He surpassed 100 receiving yards in all three of those games as well. Against the Mountaineers in Waco, Thorton had his best statistical game of the season, catching eight passes for 187 yards and two TDs. One of those touchdowns was a 75-yarder on the second play of the game.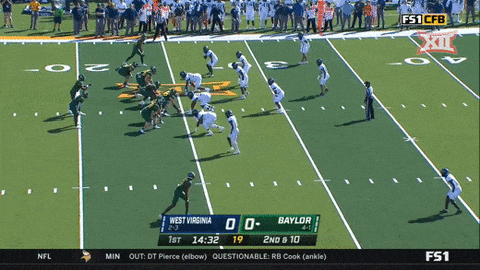 He also caught TDs in the ranked victories at home over both No. 14 Iowa State and No. 8 Oklahoma.
One of his most impressive touchdowns of the year came against No. 5 Oklahoma State in the Big 12 title game, where Thorton made an incredible contested catch over his shoulder while somehow managing to get both feet inbounds. Thorton's touchdown to put the Bears up 21-3 would be Baylor's last score of the day. However, it was all the defense, and Jairon McVea would need to secure Baylor's first Big 12 title since 2014.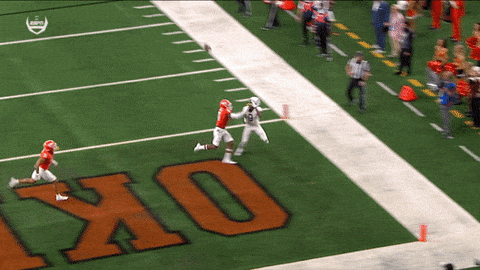 In the Sugar Bowl against No. 8 Ole Miss, Thorton iced the game with a 2-yard TD to put the Bears up 21-7 late in the fourth quarter. His tenth and final touchdown of the season all but ended the game and deflated the spirits on the Ole Miss sideline.
Thorton finished his Baylor career with 143 receptions for 2,242 yards and 19 touchdowns. At the conclusion of the season, the fifth-year senior from Florida went on to pursue his dreams and declare for the NFL Draft.
After having an impressive outing at the NFL combine, which included running a 4.28 40-yard dash, Thorton was selected by the New England Patriots with the 50th overall pick in the second round of the 2022 NFL Draft.
Never miss the latest news from SicEm365!
Join our free email list